YouTube and the High Cost of Free
Video quality matters. A high-quality video experience can be the difference between gaining a customer and losing one.
Brands invest everyday in high production video content with great storylines and calls to action to guide the viewer. But while the content may be fantastic, if the presentation of the video experience has issues, viewership and the perception of the brand will suffer.
We recently partnered with a third party research firm to conduct a survey of more than 1,200 consumers who watch online video a minimum of two times per month to understand their expectations of video experiences and if an over-reliance on free tools like YouTube has negative effects on a brand's reputation. Register now to see the compelling results.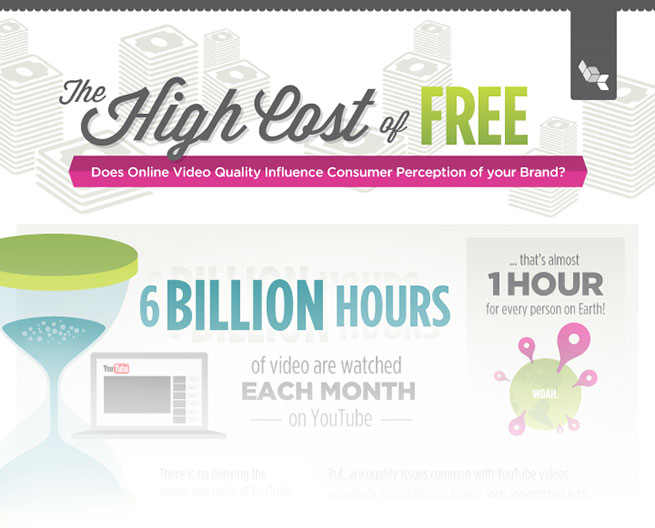 Some interesting insight from the survey
75 percent of consumers report experiencing some buffering and freezing when trying to access video content on YouTube.
One third of consumers who experience buffering issues report that they will abandon the video rather than wait for it to resume.
When consumers are confronted with poor-quality video, they are 62 percent more likely to have a negative perception of the brand that published the video.
23 percent of consumers who have been presented with a poor-quality video experience would hesitate to purchase from the brand.
Register here to download the infographic